Description
This plaster stencil has knotted branches and delicate flowers in an oriental style make this the perfect design as a frieze for furniture or repeated as a border. Elegant as a free-style trailing design.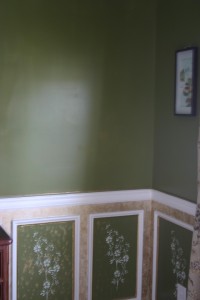 In this example, it was used as a central design on wall panels below the chair rail molding.
Or try it as a random wallpaper!
We did ours with gold glass bead medium over cream colored walls. So elegant!