Description
This stencil can be used with common paints or joint compound for raised effects.
A nice, large tile stencil to create awesome ceiling or wall designs. Use on canvas then frame and hang for incredible dimensional artwork. Check out how it looks behind the stove!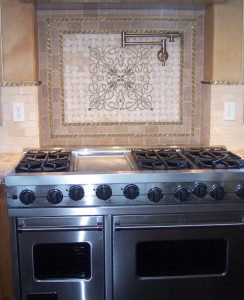 For a larger tile design, simply flip and repeat horizontally and vertically. Stunning!
Single Stencil 15″ high x 15″ wide