Many of us just hate winter. That is, unless we are skiers that look forward to the slopes and a hot cup of chocolate. But I love winter because it gives me time indoors where I can focus on giving my interiors a fresh, updated look before Spring arrives.
Try a focal wall with a wallpaper stencil and paint! The cool thing about stenciling a wall is that you can simply paint over when you tire of it or want to change your decor.
Try a fresh, spring time look with our leaf wallpaper!
Or use one of our lovely tile stencils to give your tired, linoleum floor  new life or simply use our
Midland wallpaper stencil as an all over design like this customer did: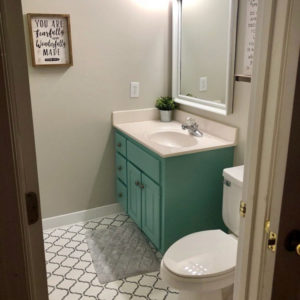 Being forced to stay inside can result in some wonderful new looks to give your spring time a great new feel!