Description
Use it with joint compound, WoodIcing or even tile grout for a raised design, or with paints of all types
Stencil idea:
Long stencil designs such as this one are packed with options! Repeat them in to a long border at chair rail height, use them as central designs on cabinets and furniture or turn them in to wallpaper stencils by repeating randomly over a wall.
Michelle Cavannaugh used this stencil design on a magnificent curio cabinet make over! I love the way it came out.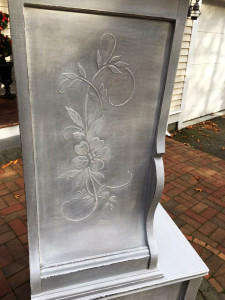 See the project here.