Description
I love vine stencils. They just look so great on everything!
This plaster vine stencil is fun to use and so stylish!
I decided to use it on a large, terra cotta pot to create a great, decorative piece for my garden. The design is raised by using pre-mixed tile grout.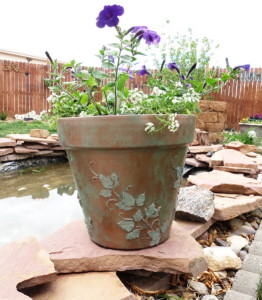 To see the full project, click here.