I really love seeing all the different ideas and treatments people come up with when working with our
Raised Plaster Aspen Tree Stencil set
I really fell in love with what Marianne Meyer from Minneopolis, KS did on her walls.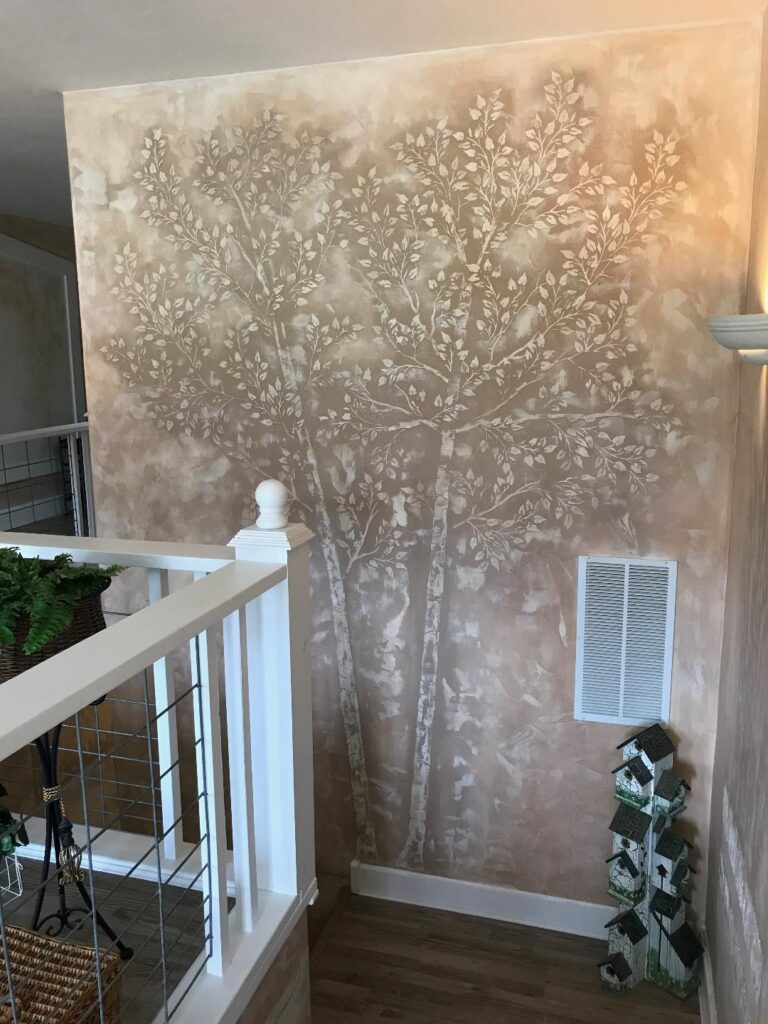 On the second floor of her home, she did two beautiful aspen trees using just the thinner trunk and tons of branches. She then did a darker color wash of brown paint to give the design more depth.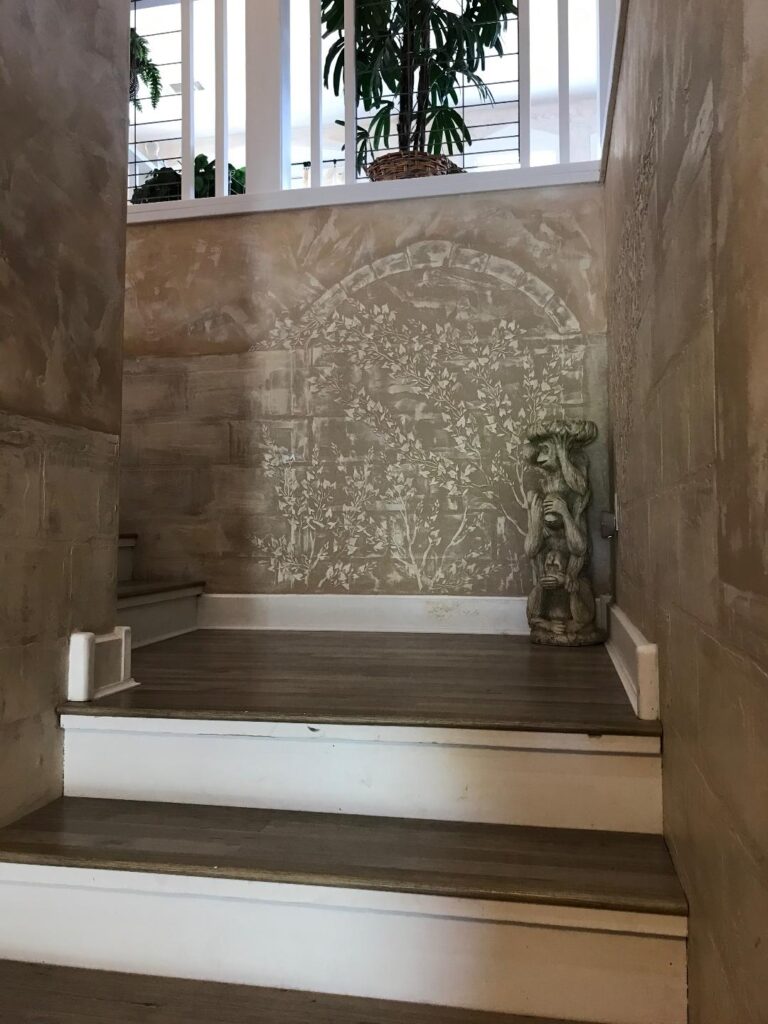 Being a smart cooking and knowing you can use just parts of a stencil design to create something new, she used just the leafy and bare branch stencils to create a little vignette at the stair landing.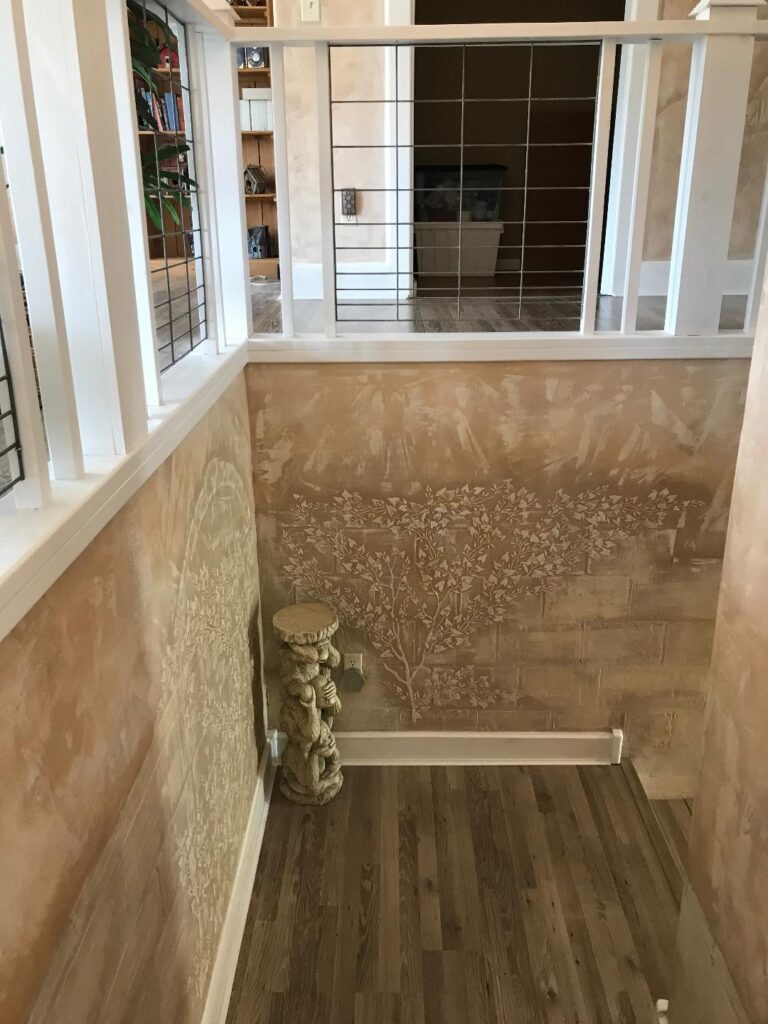 The amount of detail that was achieved was awesome and simply a use to many branches instead of just a few and again, using the color wash to bring out the beautiful detail.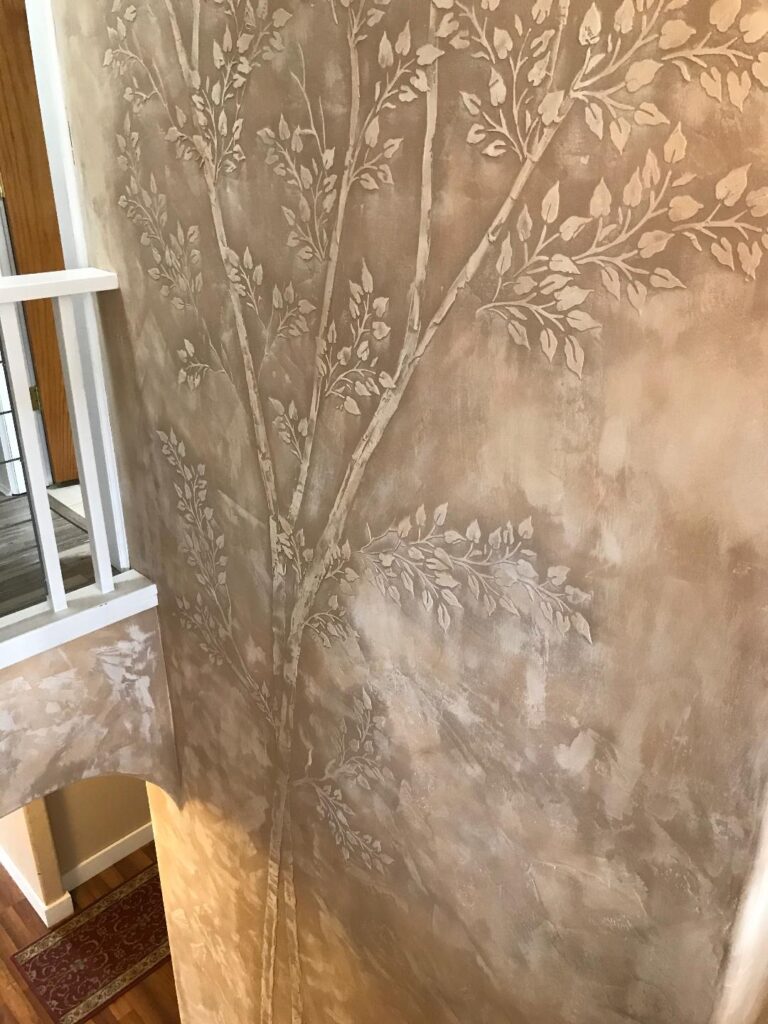 But her true master piece was this plaster aspen tree that literally spans two floors. How awesome and incredible is that?
Just lovely Marianne, and thank you so much for sharing with us!