Like many of us, Ann loves the look of ornate antiques.
She used our Raised Plaster Chaumont panel on the doors of an old cabinet to give it incredible new life.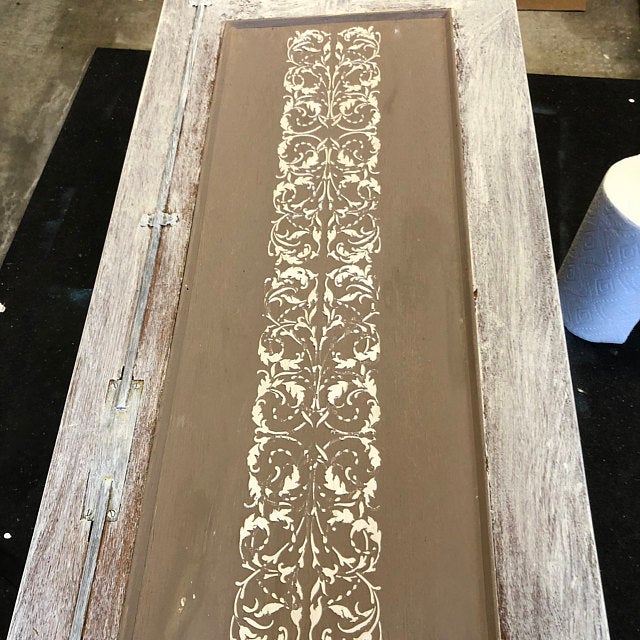 First, she did a translucent color wash over the entire door to give it a lighter appearance, but also to allow the wood grain to show through.
She then painted the inner panel a warm, rich brown.
Once that was dry, she added our Raised Plaster Chaumont Panel Stencil directly in the center of each cabinet door.
She succeeded in giving her project an "Old World" beauty that could be mistaken for a very old piece of furniture.
Thank you Ann! We love it!