Catherine is a pro and my gosh, I was blown away when she sent me a photo of this delicious armoire.
Catherine had a vision in her head: To create a beautiful interior to this lovely piece.
So she painted the inside a stunning lipstick red and then stenciled our Bamboo Wallpaper design inside with gold metallic paint.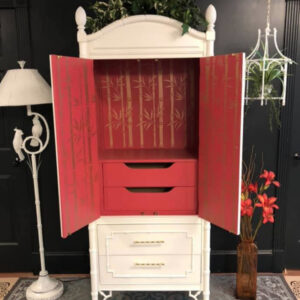 Even the doors got this same treatment. So lovely!