I had a vision for this kitchen and it's coming together beautifully. The last thing was adding a beautiful crystal chandelier.
I bought this one, knowing full well it was going to be just spectacular and it is!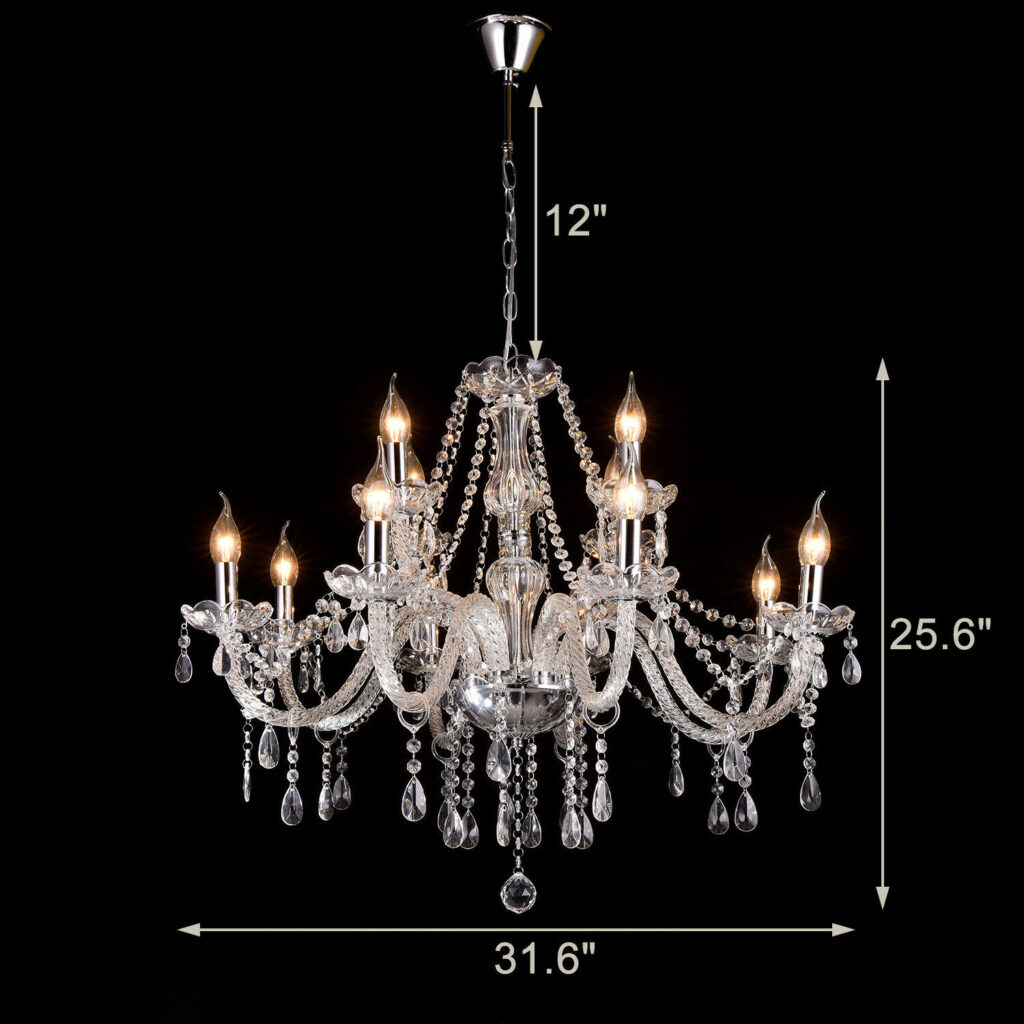 The cutest story about this installation is that my handyman is on vacation so I needed someone with skill to put this up for me.
I placed an ad on my local facebook group asking for someone to install it and showing all the parts it was going to take to put it together (no, it didn't come fully assembled).
Seeing it in pieces, I really didn't expect anyone to respond, but I posted the ad anyway.
The same day, a gal named Allison said she could come over and put it together and install it. Curious, I clicked her profile and there was nothing there. She'd only been on Facebook since February 9th so I was leary. She said she could come right over. I ignored it.
A few hours later, there was a knock on my door. There stood my sweet neighbor Ryan with a drill in his hand. I cocked my head and said "What's going on?". He said "Hi. I'm Allison"!!! I laughed so hard! Seems he likes to peruse Facebook without anyone knowing who he is.
After 3 hours of installation, here it is now in all it's glory!