Oh my gosh. When you buy a home in the forest, you're most likely to get a lot of rough wood and very rustic elements. But that's not for this girl!
Take the bath for instance: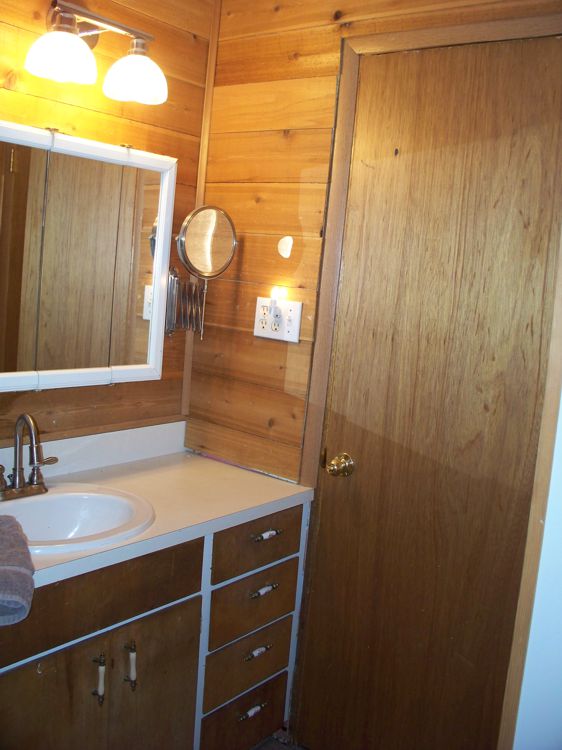 Though the vanity was solid wood, it just lacked any character at all.
It started with a hand sander and two whole days of sanding those walls with a mask over my face. Then two coats of premium primer to seal all that cedar.
I painted the entire room the same cream color I did in the rest of the house. I love my home being the same neutral wall color in every room. It not only makes it easier to touch up paint because you simply choose semi gloss or flat but it also makes the entire house seem more cohesive. If I want color, I add that in the accessories. I never have to change paint if I decide to change colors.
Using the same walnut wood linoleum planks that I used in the kitchen made such a difference. How I hated all that brick from the old linoleum.
I added 1/4″ strips to the doors and drawers of the vanity to give it the look of craftsman style cabinets and then I painted the vanity pale gray. I added long steel pulls so make it look a bit more modern. Shelves were added and painted the same color as the walls.
I'm ripping out the tub this winter and installing a glass enclosed shower with the same finish on the surface so it will all come together beautifully.