With the cabinets plaster stenciled and now looking more craftsman, I moved on to creating a narrow kitchen island.
I thought of using a large dresser, but decided that it would be best to create one myself using a tall, metal table.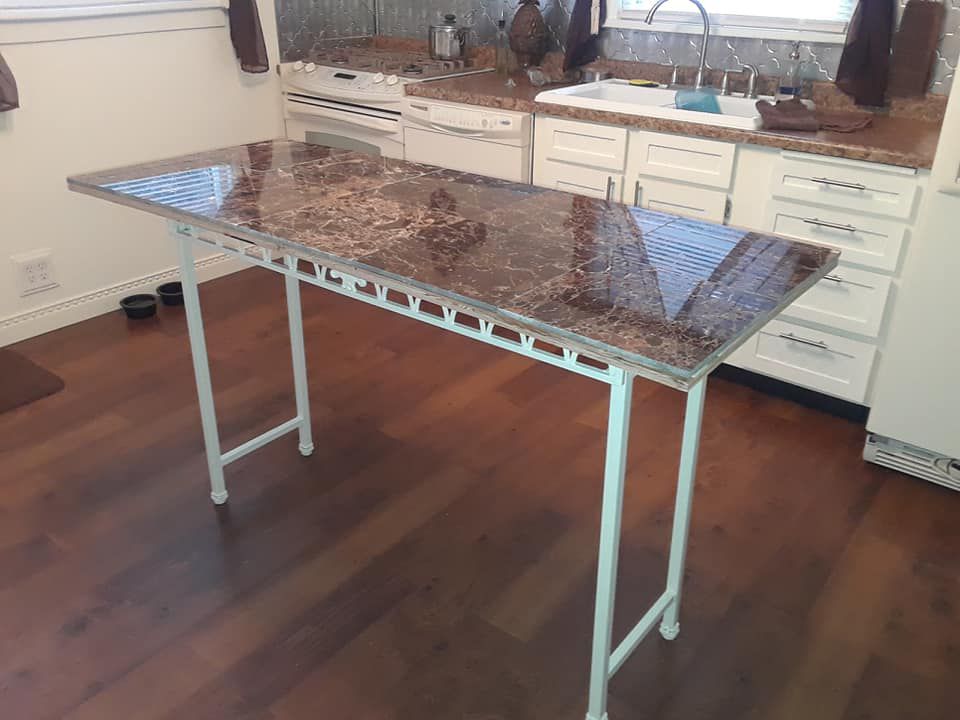 I first added a piece of plywood to the top with an overhang of 6 inches on each side then applied marble tiles to the top. I added trim to the edges for a beautiful finished piece.
Cute barstools that picked up the grid pattern of the cabinet stencil were the perfect addition.
Dark brown sheer curtains and stamped metal backsplash finished off my now stylish and beautiful kitchen.
My friends now love hanging out in this large, comfy space.
Up next will be the crystal chandelier I've purchased to hang above the island. I can't wait!