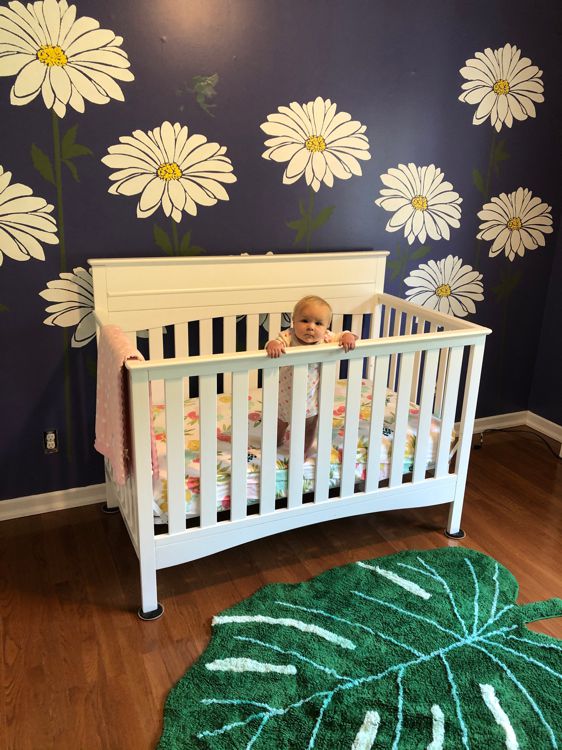 Skylar's sweet baby girl deserved a room that was filled with fantasy and flowers. Something truly unique and as special as her daughter.
Boy, did she deliver!
She first painted the walls with a jewel toned purple paint. She then stenciled our Large Daisy Stencil in bright white with deep yellow centers and in varying heights over the wall to create a lush garden of huge and lovely daisies. The dark background was a perfect choice for light white daisies because it instantly shows off all the lovely detail of this daisy design.
Deep green leaves and stems pick up the color of the very creative leaf rug she chose for the floor. What a perfect addition to her baby's lovely garden!
Thank you Skylar! I'm impressed and I just love it! Hmmmm….what room in my own home could benefit from this lovely wall treatment?