Alexandria wanted to give her dining rooml wall an updated, more modern look. The bright red had become a thing of the past in her mind.
First painting the wall light gray, she then stenciled the flower randomly over the wall in two darker tones of gray.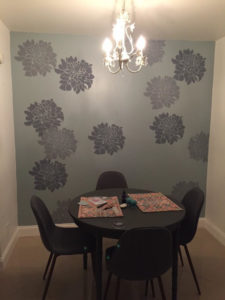 Her black dining set really sets off that new focal wall in a beautiful, modern way.
Great job Alexandria!