Mark Yeda had a vision for his wall. He wanted something beautiful and unique to coordinate with his oriental statue.
He chose our Raised Plaster Palm Leaf Stencil to plaster a random, raised design on the focal wall.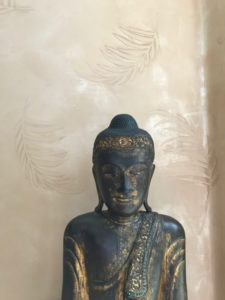 The thing I absolutely love most is that he chose to keep the colors more subdued instead of making them bright. This give the wall a feeling of class and elegance. It's easy on the eyes, yet adds such beautiful texture and interest.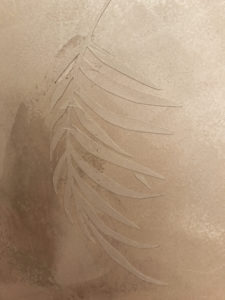 I'm impressed Mark! Thank you so much for sharing!