Oh how I hated it! Knotty pine walls and ceiling and I just couldn't deal AT ALL and couldn't wait to make it "mine". So I did!
It started with covering the walls with bead board that I painted cream color. I like the texture of the ceiling with the pine so I painted it the same color as the walls.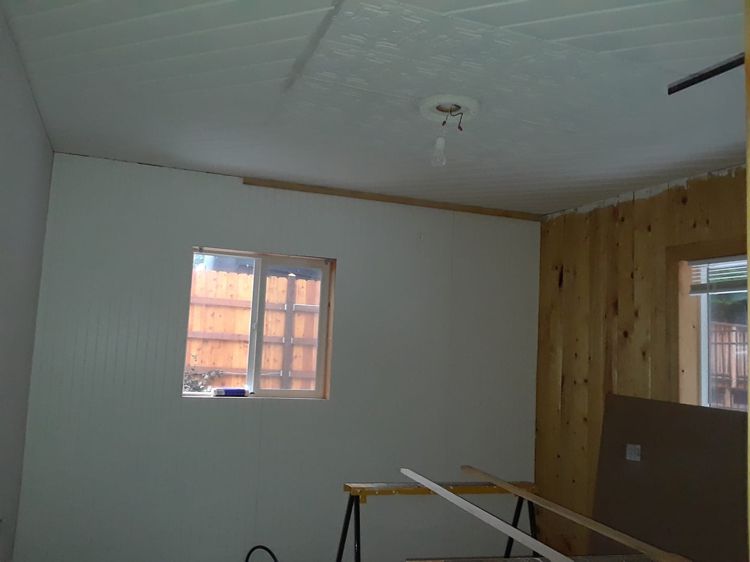 A small room just can't be dark in color so that lovely cream color made it feel much larger and brought light in to the room.
I decided I wanted to wake up to something beautiful so I did a medallion on the ceiling with pre-stamped panels, wood strips, corner molding and a medallion above a large, crystal chandelier.
I used the same beautiful floor molding that I did in the rest of the house and crown molding at the ceiling level.
I outfitted the bed with a luscious silk comforter complete with large raised flowers and fluffy white faux fur pillows and throw.
How I love retiring to this room now. It's just Princess worthy!