Our friend Julie McDowell has started a new Facebook group to teach you painting techniques. Over 12,000 members already and growing!
Learn something new, get great ideas and inspiration. Join today!
https://www.facebook.com/groups/paintingtipsandtechniqueswithjuliemcdowell/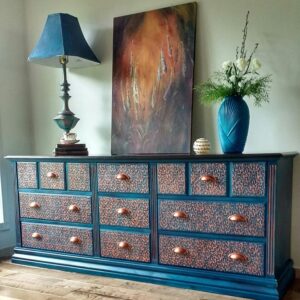 If you have thought of starting a furniture painting business, or currently struggle with the one you have, do I have news for you!
Julie McDowell of Dandelions and Poppies can help you with ideas and techniques you might not have thought of.
Her creative, elegant make overs are one of a kind beauties that you can learn from, get ideas from and even copy if you like!
Like her Facebook Page to learn more about this spectacular teacher and creative artist!