Product Description
I've had so much fun with this plaster mold! Can you tell?
Roses are one of the most elegant and traditional flowers to decorate with and this plaster mold set gives you complete freedom to create!
Use it as a craft mold and cast the mold with plaster of paris and create as many roses and leaves as you wish. Lay them out on a flat surface and start creating!
For small designs that are great on craft projects or where a slight design is needed (cupboard doors for instance?) , I like placing a single rose with the leaves situated a the top of a downward facing rose.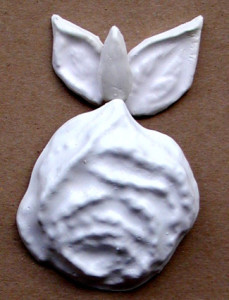 For vines of roses and larger designs, place roses here and there or group many together as I have done. Trail leaves in any direction!
It was easy and it's so gorgeous!