When I moved in to my 100 year old mountain cottage, I knew I had a LOT of work ahead of me! Trust me, it's been a labor of absolute love and I've truly enjoyed every second of it thus far (and trust me, I'm far from done!).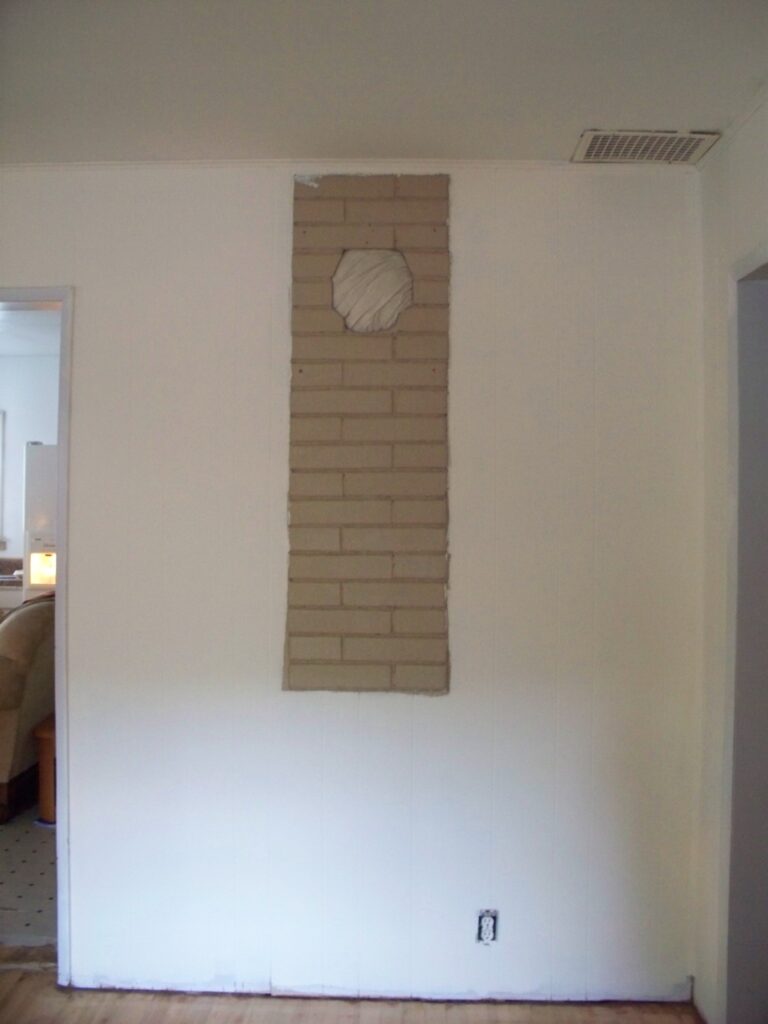 This 1/2 chimney wall was such an eye sore and I could hardly wait to tackle it creatively. So my Raised Plaster Aspen Tree Stencil began the project but the rest was a real trip to do and I loved doing it!
This is how the whole project turned out.