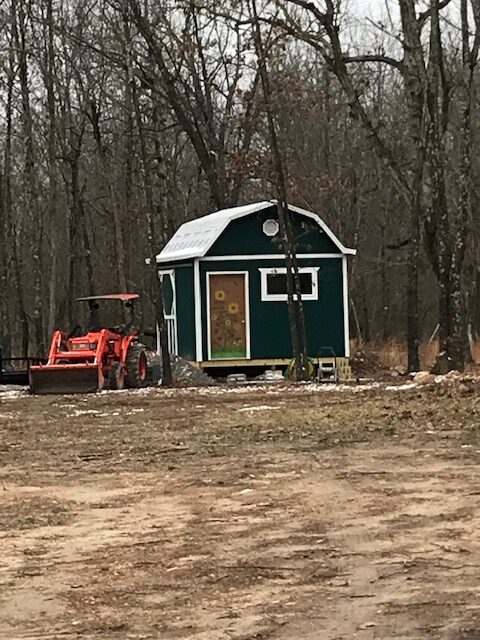 I was delighted when I got this lovely email from Pam Eastridge:
I wanted to thank you for your wonderful sunflower stencil and making what I had in my thoughts come to life. My husband built this garden shed for me and suggested I do sunflowers on the door since I grow a lot of sunflowers to sell at a local market. It was a labor of love made easy by you! I cannot draw to save my life…seriously…so to be able to use your stencils made me a van Gogh! Ha!
They removed the door to make it easier for Pam to create her magic. She stenciled the design on paper first then started imagining her lay-out. What a smart idea! She could instantly see what she liked and what she didn't before actually applying the stencil directly to the door.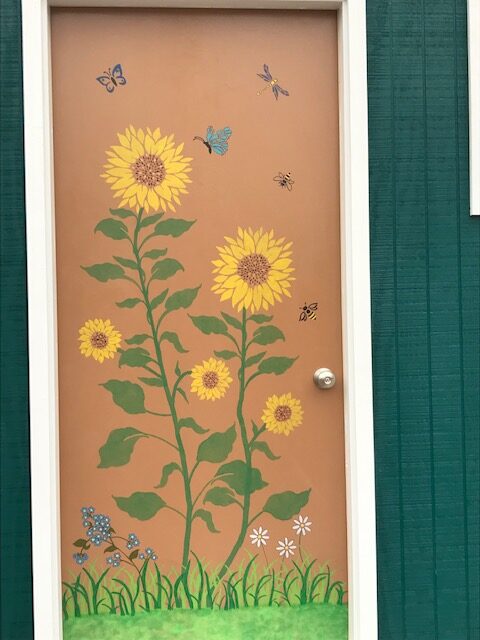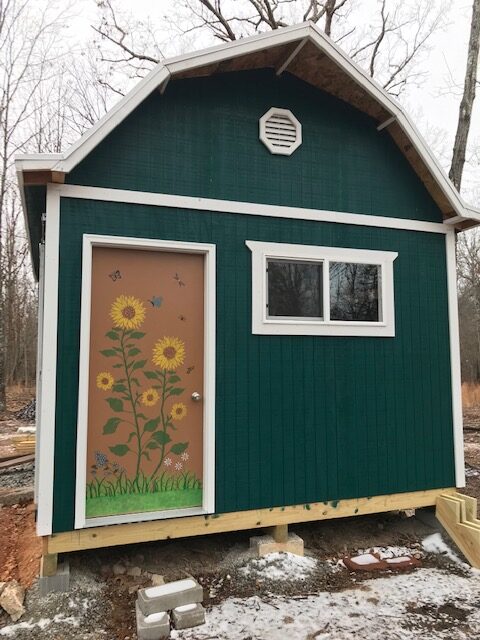 The really great thing about our Raised Plaster Freestyle Sunflower Stencil is that all of the elements come separated so you can create Sunflowers as tall as you wish! The heavy duty mylar holds up through out making tons of sunflowers.
Thank you for sharing with us Pam! It's adorable!